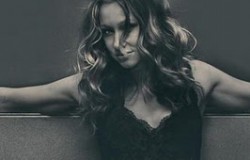 Posted on May 13, 2010 by Elite Makeup Designs in Celebrity Makeup Work

Hello Beautiful People! I was lucky enough to be the makeup artist & hairstylist for actress Marnie Alton for her shoot with FlawLes Magazine. For those of you who don't know Marnie, she  is a multi-talented Canadian actress and musician that is best known for portraying Sam on the TV series Exes and Ohs.  As you can see, Marnie is absolutely stunning- she has BEAUTIFUL [...]

No Comments. Continue Reading...