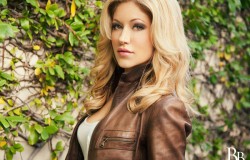 Posted on January 14, 2012 by Elite Makeup Designs in Celebrity Makeup Work

Hey Everyone! I recently had the fantastic opportunity to be the makeup artist and hair stylist for a photoshoot with CBS 2/KCAL 9 meteorologist Jackie Johnson. This shoot was so much fun- Jackie is an absolute doll and a pleasure to work with. As you can see from the photos we did this shoot at a number [...]

No Comments. Continue Reading...