Hey Everyone–
I was the lead makeup artist for the beautiful Western style wedding of Chelsea and Brett that took place at the stunning Paramount Ranch in Agoura Hills, CA. It was a beautiful wedding and I absolutely love the location. For those of you who don't know, Paramount Ranch has served as a setting for hundreds of cinematic productions.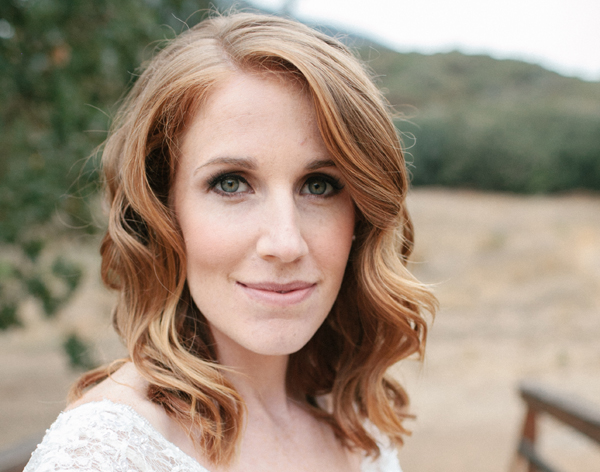 My beautiful and sweet bride Chelsea had beautiful red hair and blue eyes to work with. To accentuate these beautiful features, we applied some airbrush foundation and created a very natural look for her. We gave Chelsea wavy curls to give her short hair length volume and the waves she was looking for. When we were done with her she looked absolutely stunning and she was very happy with how she looked which makes me very happy!
We also applied some slight makeup for the groom- not much, just some light airbrush foundation and some powder to cover Brett's red cheeks.I'm so thankful that I was able to be a part of this wedding. Both Chelsea and Brett were so sweet and so obviously in love. I wish them all the best.  I also loved how Western the whole wedding was- my bride Chelsea even wore some very cute cowboy boots for shoes! Below are some photos from the wedding- let me know what you think!
Stay Georgeous!
Brittany Renee
Lead Makeup Artist
Elite Makeup Designs
View Our Wedding Hair & Makeup Portfolio
Click on a photo below to see a larger version