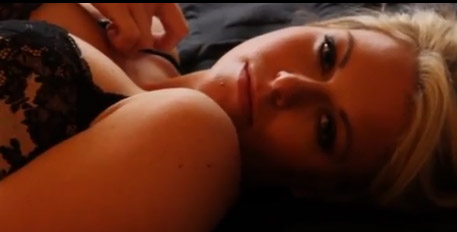 Hello Gorgeous Ladies!
Are you still looking for a Valentine's Day gift for your lover? Tired of getting them the same old thing? Here's a sexy idea for ya- try something different and do a boudoir photo shoot for them. Trust me, they will love it.
What is a Boudoir Photo Shoot?
A boudoir photo shoot is a beautiful, glamorous, intimate and sexy photo shoot that is usually done in lingerie. I love being the makeup artist and hair stylist for these types of shoots because I get to make women look and feel like a Victoria's Secret supermodel during the time of their shoot- something I know all us women dream about when we see those beautiful photos Victoria's Secret produces.  This is all about empowerment and feeling sexy!
I know what your thinking,"I can't do that!" Yes you can! These shoots are more popular than you think and are trending as great Valentine's Day gifts, Christmas gifts and even wedding gifts. The key to doing one of these shoots really is being comfortable with doing them and that starts with working with the right team in the right setting. It is VERY important to be at ease with the boudoir photographer and with the team your working with. I've worked on a number of these shoots as a makeup artist and hair stylist and let me tell you- the women come in at first being a bit nervous about the shoot but after interacting with the team they let loose and produce unbelievable photos. Its all about who you are working with. I've been fortunate enough to work with the amazing team at Artist Images that do boudoir photography in Ventura County, CA. and they are the best. They are fun, professional and produce unbelievable work. You can see some of the fantastic work we've produced together in the video below. Just think of the smile you will put on your lover's face when they see sexy photos of you with voluminous curls, sexy eyelashes and beautiful makeup wearing nothing but lingerie!
Trust me- you can look like that too! I'll make sure of it. If you haven't gotten your lover a Valentine's Day gift yet, surprise them with a boudoir shoot. They'll absolutely love it and their jaw will drop!
Stay Gorgeous!
Brittany Renee
Lead Makeup Artist and Hair Stylist
Elite Makeup Designs