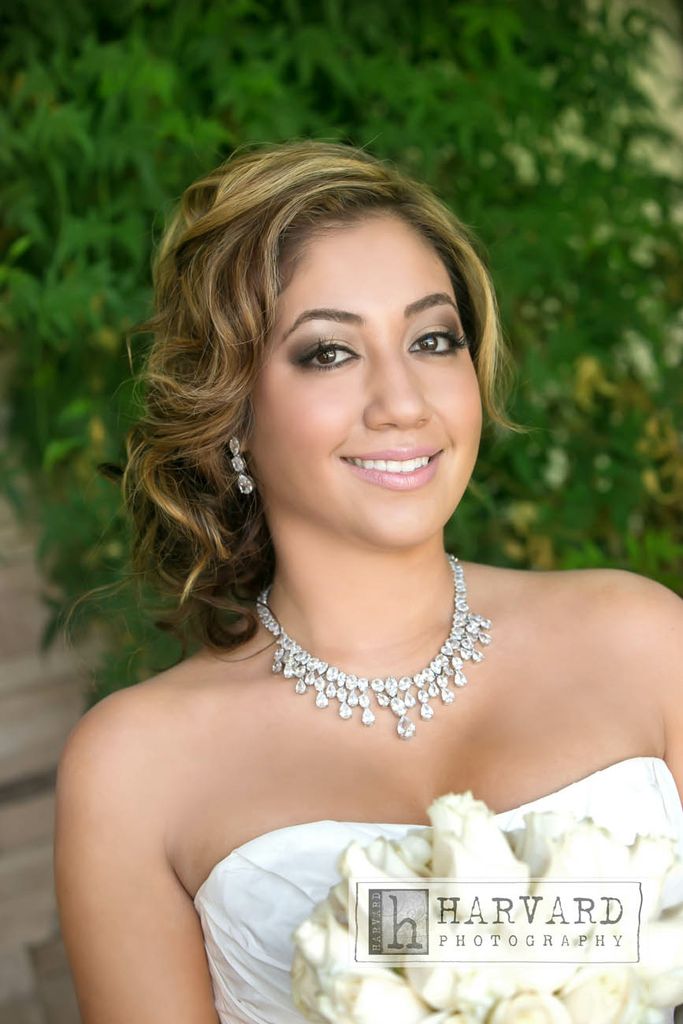 Hey Everybody!
I'm excited to share these photos from a wedding that I was the wedding makeup artist for that took place at the Moorpark Country Club in Moorpark, CA. The Moorpark Country club is a fabulous place to get married- I have been the makeup artist fora few  other weddings at the Moorpark Country Club before.
This beautiful Spanish wedding was between the beautiful Astrid and Hector Saavedra, a gorgeous couple that is so obviously in love. What I loved about this wedding is that it was a big family wedding. I absolutely love Spanish weddings and everything about the Spanish culture. My boyfriend is Chilean and I have had the opportunity to visit Chile and meet his family- the warmth and happiness that Astrid's party embodied brought back fond memories of my last trip there.
Astrid had 19 people in her bridal party and we did hair and airbrush makeup for all of wonderful ladies in the party. You can see one of the photos of the beautiful bridesmaids below- I adore the  color of their pink dresses. All of the bridesmaids, who were an absolute blast to work with went with their own hair and makeup style which was a lot of fun!
Below are some photos from the wedding. My absolute favorite photo is the one right below where Astrid is looking down. Selfishly I like this one the most because it best shows her hair and makeup. She looked absolutely stunning and is undoubtedly one of my most beautiful brides yet.
I want to thank Astrid for honoring me with the pleasure of being her wedding makeup artist. I wish you and Hector nothing but the best in love and marriage. I also want to thank the wedding photographer from Harvard Photography. They did an amazing job- looking forward to working with them again in the near future.
Stay Gorgeous!
Brittany Renee
Wedding Makeup Artist and Hairstylist
Elite Makeup Designs
Photos From The Beautiful Spanish Wedding at The Moorpark Country Club