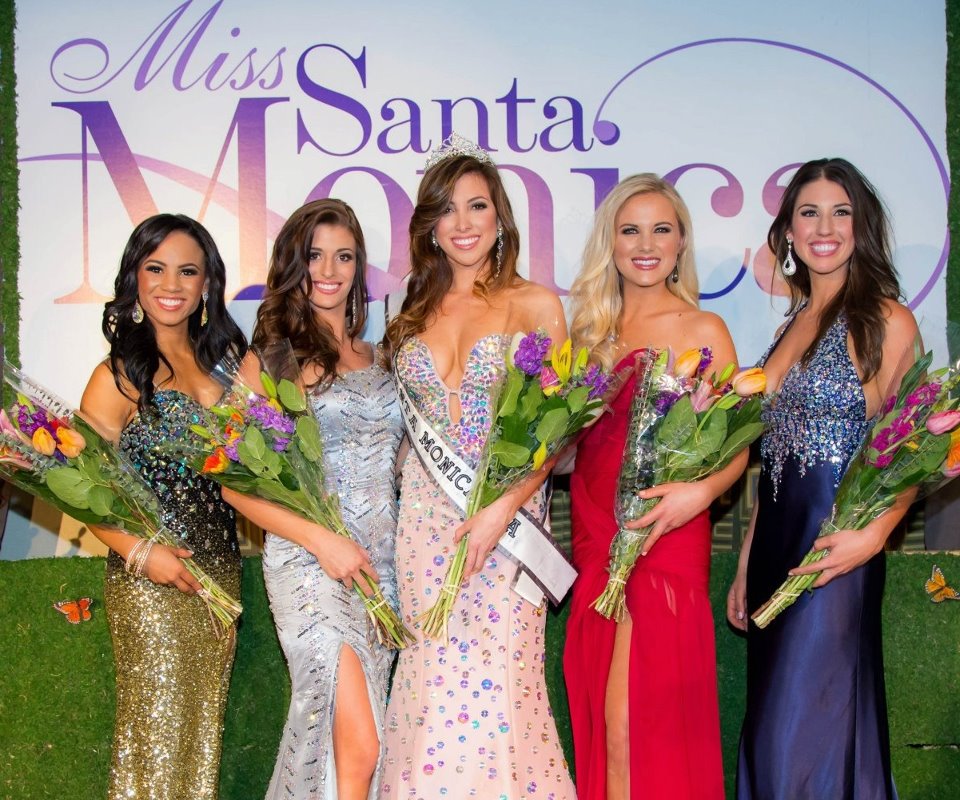 Hello Beautiful People!
I recently had the pleasure of being the makeup artist and hairstylist for the gorgeous Miss Santa Monica 2014 contestant Katie Boggs. The Miss Santa Monica and Miss Santa Monica Teen Pageant took place at the Sheraton Hotel in Santa Monica on April 21, 2013. Katie is the beautiful blonde in the red dress in the picture above and below. Katie is an incredible young woman and someone that I have a lot of respect for. You can view her official bio from her website below.
Katie Boggs' Bio
A southern California native, Katie grew up on movie sets and in the rodeo arena.  She started riding horses as a toddler and competing in rodeos at the age of seven.  At the same time, Katie began riding horses in television shows and became the stunt double for multiple actresses (and actors!).
Her passion for adventure, extreme sports and story telling led the stunt girl to the University of Southern California where she studied broadcast journalism and reported on every single sport on campus.  After graduating with honors, Katie went on to work with Nike Women, the Los Angeles Clippers and Sky TV.  Katie currently hosts her own live show on Sky, which broadcasts to 10 million homes in the UK, and reports for the USC Trojans.  
She is involved in multiple charity organizations and never passes up the opportunity to help others any way she can.  Katie sponsors kids in four different countries and hopes to one day be able to meet them in person.
As you can see, she is a very impressive young woman with a very bright future. I want to thank Katie for making me her makeup artist and hairstylist for this event. She is a total sweetheart, was a pleasure to work with and she looked unbelievable. I'm really looking forward to my next opportunity to work with her- hopefully on more events such as this as  I love being the makeup artist for events. Whether it be a red carpet event, beauty pageant, prom or any kind of special occasion, I love bringing out people's natural beauty.
More pictures of Katie's hair and makeup from the Miss Santa Monica 2014 pageant to come as I receive them!
Stay Gorgeous!
Brittany Renee
Los Angeles Makeup Artist & Hairstylist
Elite Makeup Designs
View Our Makeup and Hair Portfolio