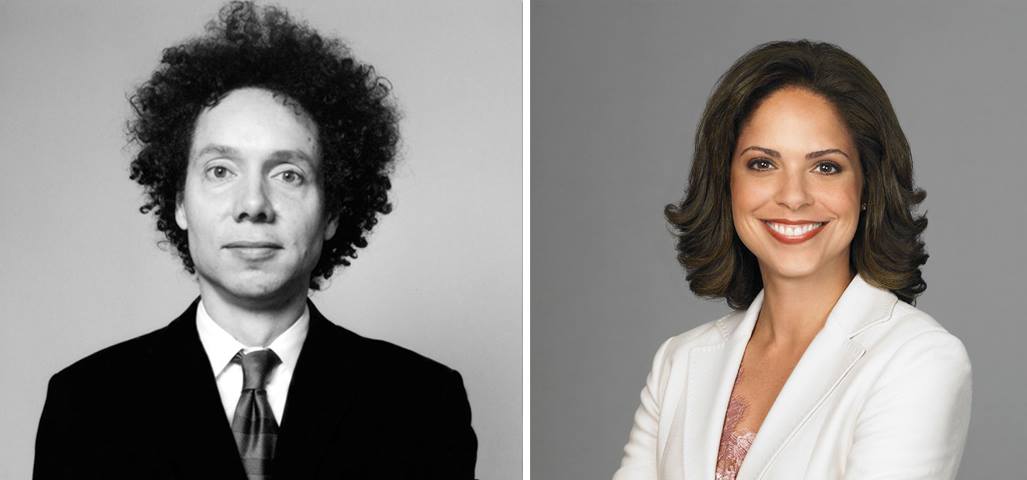 Over the past few years I have had the fantastic opportunity to be the makeup artist and hairstylist for a number of different amazing conferences and events featuring some amazing people- the most recent being Q Commons. For those of you who haven't heard of Q Commons, they are conferences held across the world whose goal is to "empower learning and collaboration in the community". The day I was hired to do hair and makeup for some of the conference speakers, there were 10,000 participants in 65+ cities participating in these conferences. I find this to be truly amazing and very powerful and consider myself very blessed to have been a part of it.
Doing Hair and Makeup for Brilliant People Is Incredibly Rewarding
For the Q Commons Conference I had the opportunity to work on two incredible people: New York Times Best Selling Author Malcolm Gladwell as well as Soledad O'Brien, whom you have most likely seen as an anchor on CNN or HBO's Real Sports. Both Malcolm and Soledad are doing wonderful things to push society forward and to have had the opportunity to work with them and contribute to their cause, even in a small way is awesome and something I've very proud of.
TED, Q Commons…. What's Next?
As I mentioned earlier, I have  worked  as the makeup artist and hair stylist at some great conferences lately, including the amazing TED conferences. They have opened my eyes to a world of possibilities that I didn't know were there, which is one of the reasons why I love being a part of these conferences. Not only do I get to do what I love, but I get to learn and meet some amazing people that inspire me. I love my career, I love where things are headed and I couldn't be more thankful. Really looking forward to what the future may bring.
Life is Beautiful,
Brittany Renee
Elite Makeup Designs