As a makeup artist and hair stylist in Los Angeles I get the unique opportunity to be a part of a variety of different events. However, I must say that there is really something exciting and special about being the makeup artist for red carpet events.
Rihanna's Diamond Ball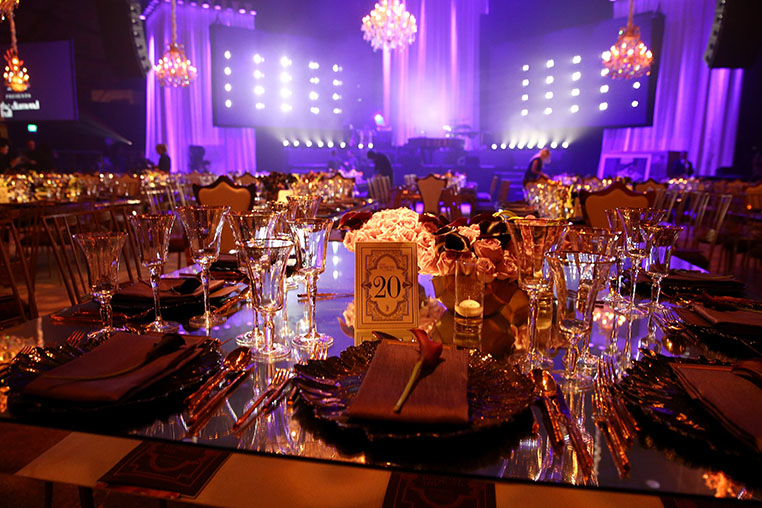 This past December I was fortunate enough to be involved in Rihanna's 2nd Annual Diamond Ball, a star studded event that was put on to benefit Rihanna's Clara Lionel Foundation, a foundation she created in the name of her grandparents whose mission of improving the quality of life for communities globally in the areas of health, education, arts and culture.
This star-studded event took place at Santa Monica's Barker Hanger and raised over $3 Million Dollars. I can tell you that although it is always great to be a part of a glamorous event, it is always that much better when there is charity involved.
Everything about the event was beautiful and obviously incredibly well planned- from the red carpet to the decor, this was a special event was a breathtaking display of glamour.
Glamming Up the D'USSE Models
Our team was on-site for the Diamond Ball to do hair and makeup for the D'USSE Models, as well as two lead directors for the event.
We were graciously invited by the wonderful people at Pask Productions,  whom we have worked with for the past four years as their go-to makeup artists and hair stylists in Los Angeles for various different events they have put on out in the area.
For the models' hair and makeup look we did full dark smoldering smokey eye with a pop of gold shimmer shadow on the center of the eye lid to bring that brightness and pop to the eye. Using some of my favorite lashes to add length and drama we used Demi Wispies by Ardell Lashes. We gave the models beautiful Contour, a pop of pink + red blush and bright gorgeous red lips.
For hair, we gave the models a mix between high and low sleek buns for an elegant look- in the end, they all looked amazing and I am very happy with our team's work.
Special thanks goes out to Lisa and Christina from my team, as well as Rachel and Elizabeth from Pask for bringing us on- we truly are very appreciate and look forward to continuing to work on these amazing events.