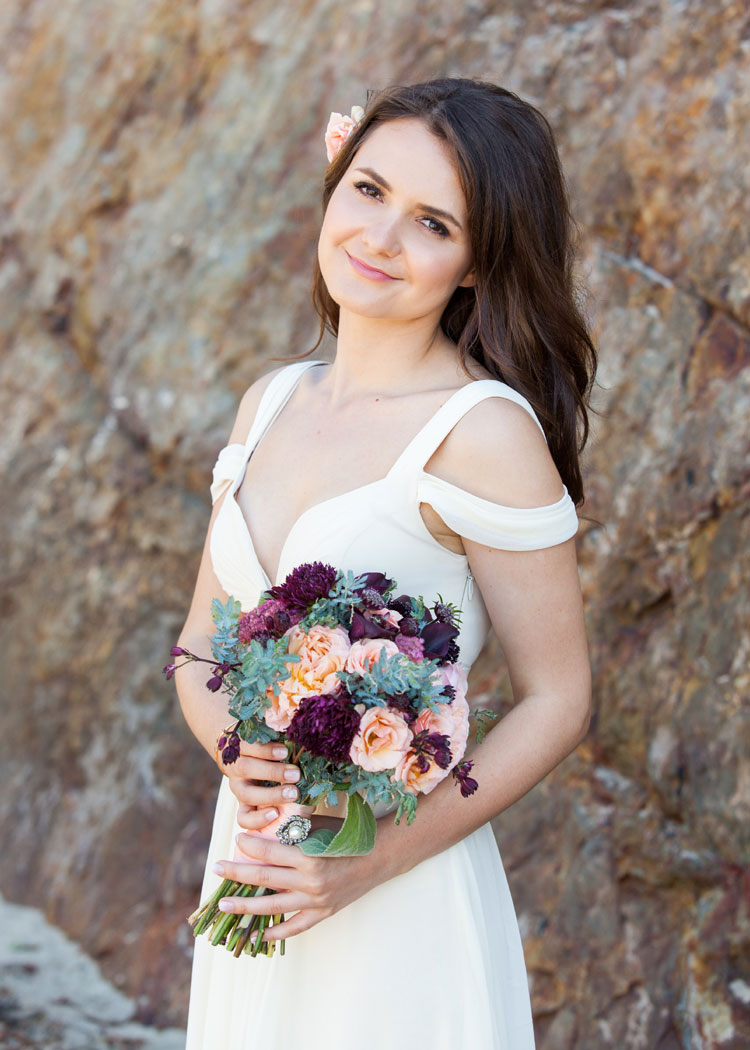 Really excited to share some of these photos from a wedding I was the bridal makeup artist and hair stylist for that took place on the beach in Malibu.
The beautiful couple you see in the photos are Dmitry and Anjelica, an absolutely gorgeous couple that couldn't have been any nicer. Both Dmitry and Anjelica are photographers from Russia, whom I was introduced to through my fantastically talented photographer friend Dmitry Rogozhin, who always produces fantastic wedding photos and is an absolute joy to work with. I have worked with Dmitry many times in the past and every time we have worked together thefinal product is always fantastic.
For those of you who have not yet hired a photographer for your wedding, please, please, please make sure to hire a good one. It is very important that you hire a good photographer for your wedding for a whole number of reasons- I have been a part of thousands of weddings and have seen many beautiful couples skimp on their photographer. It's just not something you want to do. Trust me.
As you can see from Dmitry and Anjelica's wedding photos the weather was beautiful that day and the beach in Malibu provided the perfect backdrop for a beautiful celebration. I absolutely love how these wedding photos turned out as they perfectly capture Dmitry and Anjelica's beauty and happiness and most importantly to me, Anjelica looks amazing.
To create the look you are seeing in these photos we gave Anjelica soft curls, kept her hair down on one side and pinned her hair up on the other with beautiful flowers. For Anjelica's wedding makeup look I used fresh, soft look browns and golds to help make her brown eyes pop.
I'm very happy with the way Anjelica looked and want to thank her and Dmitry for having me be a part of their spcial day. I am honored and blessed to have been a part of their wedding and wish them nothing but the best in love and marriage.
Life is Beautiful,
Brittany Renee
Elite Makeup Designs