Excited to share some photos today from a June wedding I was the bridal makeup artist and hair stylist for that took place at the beautiful Santa Ynez Winery.
The beautiful bride that you see in these photos is Traci, a former Los Angeles Clippers Spirit Dancer team member that is even sweeter than she is beautiful. I was originally put in touch with Traci by her good friend Becca (also a former Los Angeles Clippers Spirit Dancer), whose wedding we also did the hair and makeup for.
A Fun Year of Beautifying Tracy
It really was an awesome year leading up to Traci's wedding- not only did I get to work with her on her special day, I also had the chance to do her engagement hair and makeup, work with her on her boudoir shoot, we did a bridal trial…. and most fun of all, we created fun different looks each time!
Traci's Wedding Day Makeup Look
As you can see from the photos, Tracy looked amazing on her wedding day.
For her makeup we gave her a deep,brownish black smokey eye with full strip whispie lashes, contoured rose cheeks and a natural lip color.
For her hair we did two different looks. The first style was for the ceremony and a few photos – a very textured, high sock bun with a stunning hair piece to add a gorgeous touch.
The second look we gave her was for the reception, a soft half up half down style where we dropped the sock bun, added some more curls and teased in texture to give her hair some height and did.
I'm so happy about the way that Traci's wedding day hair and makeup looked. I care deeply about all of my clients, but when I connect with someone like Traci and I did it becomes even more special.
Wishing her and her husband nothing but the best in love and marriage!
Life is Beautiful,
Brittany Renee
Elite Makeup Designs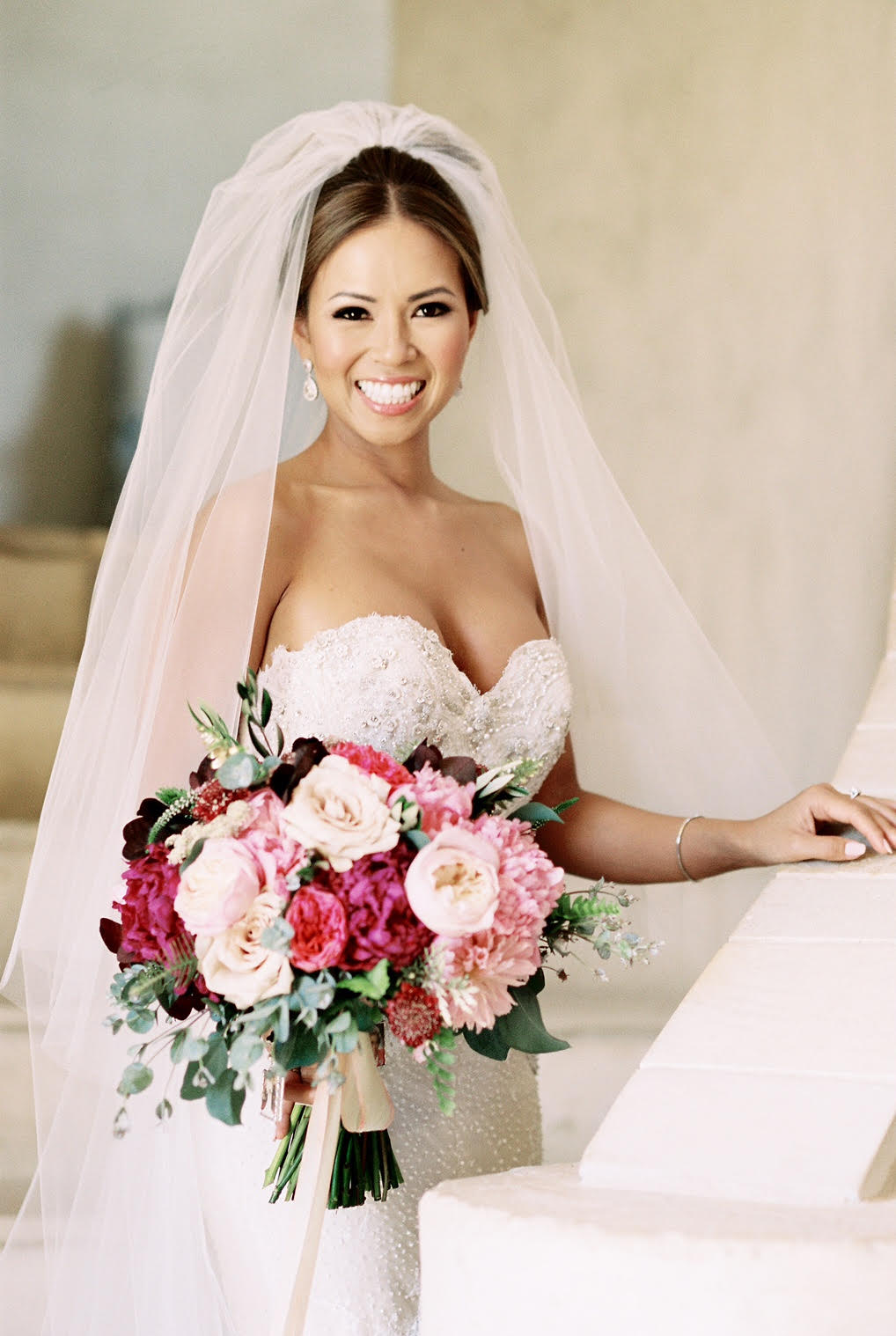 Photos from Traci's Wedding at the Santa Ynez Winery