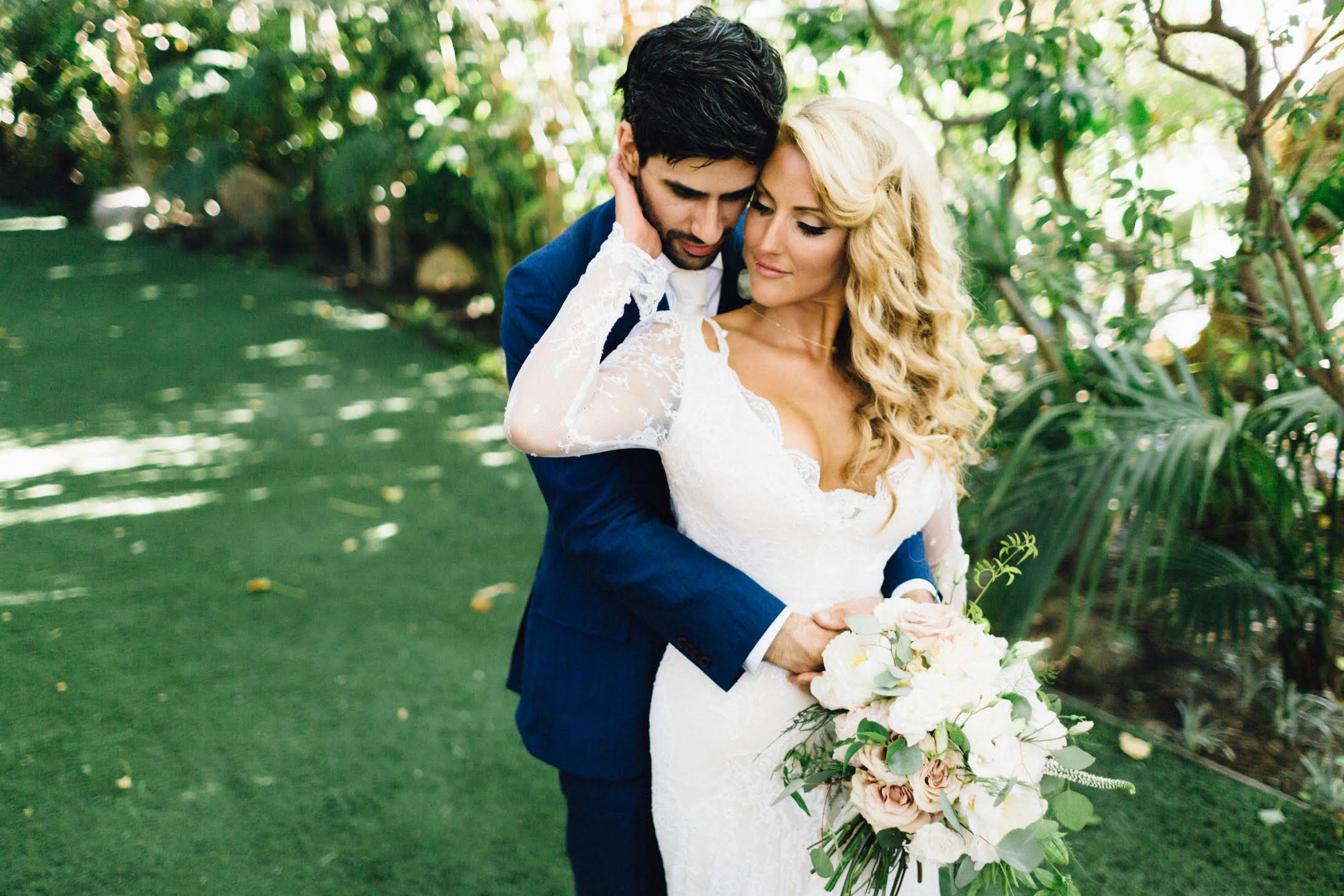 Couldn't be more excited to share these amazing bridal photos that I just received from a wedding I was the bridal makeup artist and hair stylist for that took place at the amazing Hartley Botanica in Somis, CA. The wedding took place July 7th, 2016 and was an absolute joy to be a part of.
The beautiful bride and groom in the photos are Molly and Joe, who as you can see, look like belong in a magazine. What is even more amazing is that they are both even sweeter than they are beautiful, which made my job as the makeup artist and hair stylist for this wedding even more enjoyable.
Beautifying the Bridal Party
Although doing the bride's hair and makeup is my favorite thing to do, beautifying the whole bridal party is also a lot of fun. I absolutely love when I get to beautify the bridal party because it gives me a chance to really get a feel for the love, excitement and amazing energy that is always present in a bridal room.
If you've ever been a part of a bridal party you know what I'm talking about- the build up prior to the wedding is a ton of fun and I get to be a part of it just about every weekend. I truly am blessed.
Molly's bridal party was awesome. I had the honor of beautifying her three bridesmaids and her mom. They were all super fun, relaxed… We laughed the whole time.
Creating Molly's Vintage-Inspired Bridal Look
Molly's bridal look was very much vintage-inspired! From her gorgeous blonde side-swept hair to flowing bangs with detailed curls to add thickness… I like to call this VAVAVOOM hair! I especially love the hair piece and placement that Molly wore beautifully- it was the perfect touch.
For Molly's bridal makeup we did a clean,  yet cut creased eye as you can see in the below up close shots. I used a gorgeous matte taupe brown in her crease to really carve that area out to make her big beautiful blue eyes look even bigger.
I also applied winged thick black liner to add bit more drama to the overall eye and hand placed my my favorite lashes to give her beautiful, perfect full fluttery eyelashes.
This, combined with the fact that Molly wore an absolutely stunning dress that fit her like a model just made her whole look breathtaking.
I want to congratulate Molly and Joe on a beautiful wedding and wish them nothing but the best in love and marriage!
Photo Credit: http://featherandtwinephotography.com/
PHOTOS FROM MOLLY'S WEDDING AT THE HARTLEY BOTANICA GARDENS