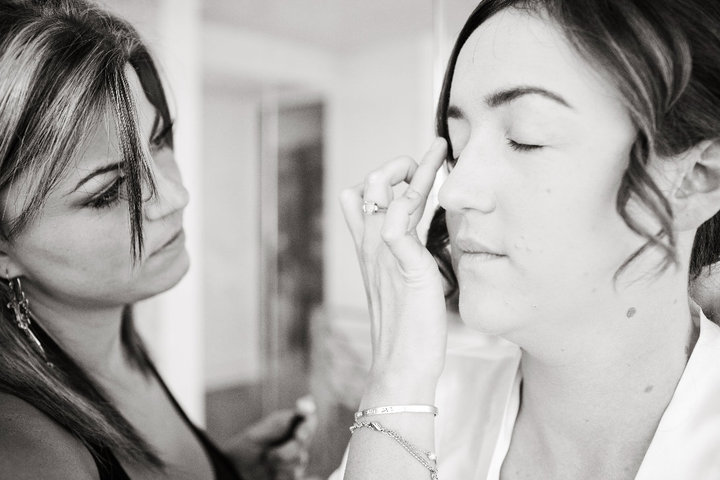 I couldn't be happier to share that I have found my passion in life as a makeup artist and hair stylist. Yes, I love beauty products and the newest beauty trends just as much as any girl does- but it goes much deeper than that.
My love for being a makeup artist can be broken down into three categories: I love the feeling that I am empowering the people I work on, I love connecting with my clients and I love the journey I am on as a young entrepreneur.
How I Change The World One Face at a Time
I believe that everyone has a special gift and that it is their duty to share it with the world. Mine is the ability to enhance people's natural beauty and help bring out the most confident version of themselves. Whether you are a bride, a runway model, a real-estate agent or an internet entrepreneur, one thing always holds true- when you look good, you feel good and when you feel good, you are in the best state of mind to give YOUR gift to the world. I truly believe this.
Every day I wake up with the mindset  that my work is going to help my clients be the most confident and beautiful version of themselves  and help them achieve whatever their goals are on the biggest days of their lives. It is this mindset that drives me to be the best makeup artist that I can possibly be. It takes learning, it takes practice and it takes patience- but I know in my heart of hearts that I am helping change the world one face at a time.
I Love Connecting With My Clients
With over 10 years of experience as a makeup artist I have had the opportunity to meet clients from all walks of life. All of my wonderful clients all have their own dreams, their own aspirations and a unique story. I cherish the time I get to spend with them and learn more about who they are, what their passions are and why THEY do what they do. I learn so much from my clients, and for that I am so thankful.
Life is all about people and having the opportunity to meet and connect with interesting new people is one of the biggest reasons I love being a makeup artist.
As a Young Entrepreneur I Learn Something Every Day
I love being a young entrepreneur because there is a new challenge presented to me everyday. As someone who was trained in beauty schools, the focus of my education wasn't in how to build websites, or market your services or write contracts or manage employees.After 10+ years of doing these things I have gotten the hang of it but as small business owners know, every day a new challenge presents itself- and I love it.
I love knowing that every day I am going to learn something new and that every day is going to be different. I love knowing that my next client is going to bring with them a new set of a experiences, aspirations and dreams. Most importantly, I know that because of this, every day I am going to grow as a human being- and for that I am very thankful.