Great Head Shots Are a Vital Part of Your Professional Profile
Are you looking for a makeup artist and hair stylist for your head shots in Los Angeles? You've come to the right place! Here at Elite Makeup Designs we understand that having the right head shots are incredibly important in today's day in age. In today's day in age what is the first thing someone will do when they want to know more about you? They'll Google you. One of the first things they will  see of you whether they are an agent, prospective client, potential employer, director or a casting person is your head shot.
We understand that first impressions matter and we are here to help you craft that professional image so that you can put your best foot forward. We've worked with many photographers and have helped hundreds of people achieve the look they are going for in order to to craft the right image. Whether your a business professional, real estate agent, model, actor, musician or entrepreneur we can work with a photographer to create the right look for you.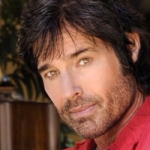 Ronn Moss
Actor | The Bold and The Beautiful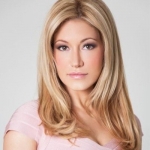 Jackie Johnson
CBS Meteorologist | Entrepreneur
Click On an Image Below To Begin Viewing Our Head Shots Portfolio