Need Your Hair and Makeup Done For a Red Carpet or Special Event?  
Here at Elite Makeup Designs we understand the need to look your absolute best for special occasions.
When you look your best you feel great and put yourself in position to have the best time possible. Whether it be a red carpet event, prom, graduation, quinceañera, conference, corporate party or any other kind of celebration we can help make your hair and makeup look fabulous and transform your everyday look into a red carpet ready look.
You deserve it.
Beautifying people and helping people feel beautiful, confident and glamorous is our passion. Our makeup artists have over 10 years of experience beautifying women for all occasions including:
Red Carpet Events (Oscars, Grammys, Emmys, Golden Globes, Movie Premieres)
Award Shows 
Media Appearances
Conferences (TED)
Beauty Pageants
Fashion Shows
Proms
College Graduations / High School Graduations
Quinceañeras
Holiday parties
Give us a call or shoot us an e-mail and let's discuss your beauty needs.We'd love to talk about how we can enhance your natural beauty and make you look and feel like the star of your next special event.

Red Carpet Event Experience Includes:
Special Event Hair and Makeup Pricing for Adults
**Hair and Makeup Packages Available- Please Contact For Pricing
*Group Rates Available Upon Request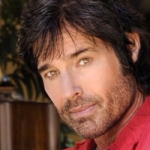 Ronn Moss
Actor | The Bold and The Beautiful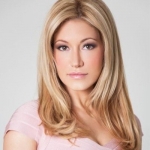 Jackie Johnson
CBS Meteorologist | Entrepreneur