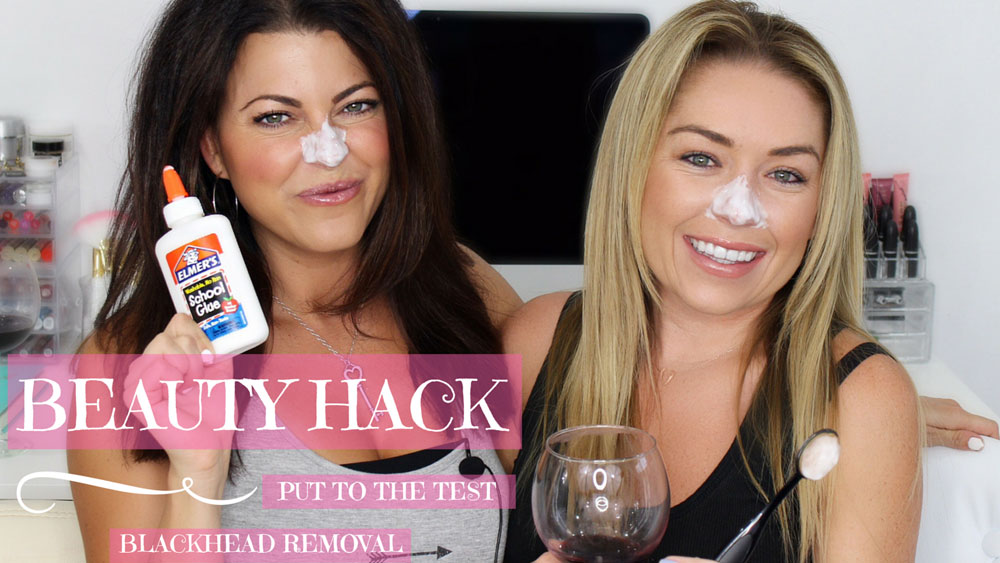 We hope that you enjoy this fun blackhead removal beauty hack as much as we did!
We had seen this blackhead removal beauty hack via Pinterest over and over again and were very intrigued as to whether or not it would really help remove those blackheads we all love so much by just using glue! Be sure to watch all the way to the end to see how much fun we had and whether it really did or did not work :p.
You won't want to miss this insider information and hopefully this video will inspire you to try some new Beauty Hacks!
Other Hair and Makeup Videos By Brittany Renee
♥ My Favorite 2016 Drugstore Beauty Products
♥ My Everyday Makeup Routine
♥ How to Create a French Braid Sock Bun
♥ How to Apply Individual Lashes
♥ How to Get Big Volumnous Curls
♥ Step-by-Step Foundation Routine
Camera Used: Nikon J1
Lighting- Two soft Boxes: http://amzn.to/1PY2oin
Diva Ring Light-http://bit.ly/1TVn67P