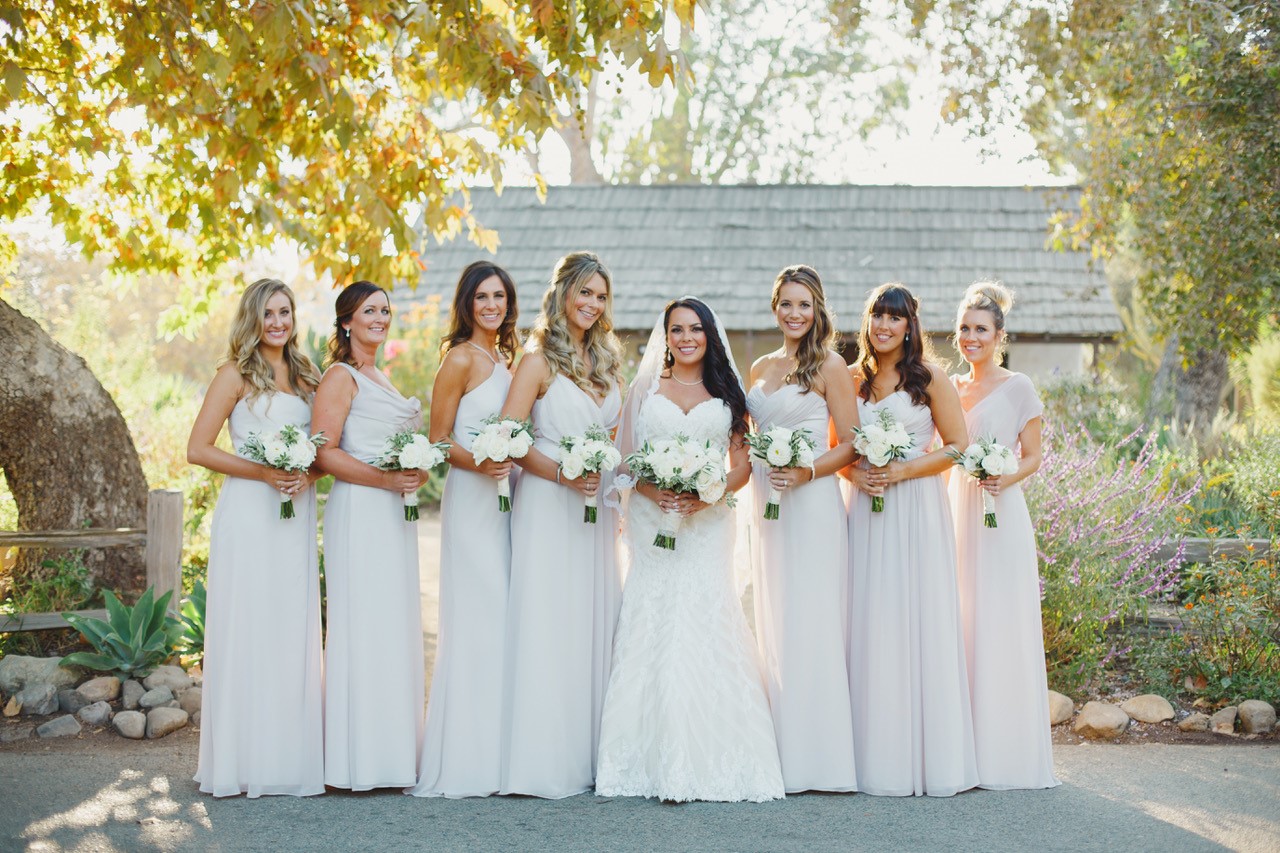 Today I'm super excited to share some amazing bridal photos from a wedding I was the makeup artist for that took place the Franciscan Gardens in Camino Capistrano, CA.
The beautiful people you see in the photos are Kent and Elizabeth, very dear friends of my husband and I's. As I look back on my past couple of posts, it brings a smile to my face as last week's blog update was also about another good friend's wedding whom I had the honor of working on. 
It is always wonderful when you can work with your friends and even better yet, when you love what you do so much that it isn't even considered work!
True Love
Kent and Elizabeth are a real-life love story. Kent and Elizabeth's paths crossed so many times as kids and as teenagers in Thousand Oaks that it's surprising they didn't meet until 2010! From local sports to school dances to parties, these future lovers were in the same place at the same time many times and for many years not once exchanged so much as a hello. Can you believe that?
What's amazing is that fate gave us these unbelievable circumstances…Fast forward to 2016 and all of the life experiences they had following all those missed introductions prepared them for them to meet, fall in love, get married and are now expecting a little bundle of joy! It's a true love story.
Elizabeth's Bridal Hair and Makeup Trial
I have had the amazing pleasure of being both Kent and Elizabeth's friend for the past 6 years and I have no doubt that we will stay very close for many years to come. Elizabeth is a very vibrant soul who loves to spend time with people and is definitely always the life of the party. She is the only person I know who can chat on the phone as much as I can (I think the shortest phone conversation we have ever had was an hour long and we tend to lean towards 5 hours)! Our men can't understand how it is even possible to talk to someone this long on the phone. But we gals who love to chat will about everything and anything. Or, absolutely nothing; this friendship is the beautiful friendship I have with this doll.
Elizabeth always said when she got married that I would be her makeup artist and hair stylist! I love when my friends say this, making me feel so blessed and happy because they believe in what I do and cherish what they see in my work.
So, the time came when Kent and Elizabeth got engaged and along came hair and makeup trial time (here's why every bride should do a bridal hair and makeup trial). We used Elizabeth's trial for another friend's wedding, which was an ideal test because we knew Elizabeth would be in warm weather, dancing the night away and there for hours.) I always tell brides to do a trial where there's an event so they can really see how the hair and makeup lasts. This creates a "no worries" mindset on your big day because you have already seen what it can do after hours of craziness.
The photographer Closer to Love did such a breathtaking job of capturing Kent and Elizabeth's pictures! The lighting is to die for. It is so important to look at different photographers work. You really need to compare the lighting and editing to ensure it's what you imagine your wedding photos to look like. I know from experience, not all photographers are the same when it comes to these techniques. This is why it's so important to hire a good photographer for your wedding day!
How I Created the Bride's Makeup Look and Why
Choosing the right makeup look for Elizabeth presented a little challenge. I wanted to really make her eyes look light, bright, with a bold statement without going too dark and smokey. Going too dark would certainly overpower her gorgeous dress and overall look. When looking at a bride's face and features, it's crucial to look at all things. (The eye shape, the eye lid, heavy-lidded, lots of space, deep-set, et cetera.) This is one of the biggest factors on how to place colors on the eyes to make sure it best suits the client's features.
Elizabeth has the longest natural eyelashes of any client I have ever worked with in 13 years! My gut told me use some darker colors; just place them correctly and it will not overpower her look. So, that is precisely what we chose. Using deep burgundy /purple tones and some black for extra smolder, we created this amazing eye-popping look! Liz's eyes have a great amount of space on her lids to work with but she also has a slight heavier lid. This means when she opens her eyes, the top of her lids slightly or heavily rests on top of her lashes. To create depth and dimension, I went for the technique of going lighter on the inner corner. I also went lighter on the center of her eyelids. This brings smokey purple burgundy shadows on the outer V of her lids, blending for a soft transition. On the very outer corner of her eyes, we placed black for drama and intensity!
Elizabeth's natural eyelashes are gorgeous, like some other brides. So, it's easy to think with natural long lashes, fake lashes aren't necessary. On the contrary ladies! Although they are long, most women want full thick looking lashes. So, I used a mix of medium and long individual lashes. We placed them only in the areas that needed fluffy fullness. Perfect black gel winged liner to elongate the shape of her eyes, blend beautifully with the shadow and lash length.
For her fabulous tan skin, we used Makeup Forever HD foundation in 123/128 and a splash of 153. This gave her warmth in the foundation. We applied it through an airbrush machine to create flawless, touchable looking skin. Then we bronzed this beauty up with my favorite bronzer by Too Faced in Chocolate Soleil. We popped her cheeks with a beautiful Pale Pink color by Bobbi Brown Cosmetics lipstick. Voila! A picture-perfect looking bride, ready to walk down the aisle!
How I Created the Bride's Hairstyle and Why
For Elizabeth's hair, we chose soft textured wave curls. This is because her hair is stubborn and doesn't hold a curl for very long. Like most women, this is something we find very common and using effective techniques, we achieved a longer lasting curl. We roller-set her hair with curls so her hair could heat up and cool down in a curl-pinned position for a couple of hours. This is essentially telling her hair's memory, "You're supposed to stay in this position!" This also helps us to create natural volume on top, making teasing a little less necessary. After a few hours of setting, we take down the curls, shake them out, add tease to gain more height. Then, I grabbed my 25" wrap around wand and created more beachy wave curls. The roller set created big bouncy, short tight curls After shaking those out and adding beach wave, produces long, textured curls. We then pinned up a small part of the right side for some extra detail. I think the overall hair and makeup we chose went with her dress, veil, and whole feeling of the wedding. It truly came out more perfect than we imagined!
Elizabeth's Dream-Like Wedding at the Franciscan Gardens
Elizabeth and Kent's wedding at the Franciscan Gardens was like a dream. Elizabeth looked amazing, her bridemaids (whom we also had the opportunity to beautify) looked gorgeous, the setting was incredible and it was a fun-filled night full of love, family and friends. What more could you ask for?
I feel incredibly blessed to have been a part of this special event and can't thank Elizabeth enough for her making me a part of her special day and for being such an amazing friend.
Wishing her and Kent all the best in love, marriage and in the next step in her life- becoming a mom, which she will be incredible at.
Life is Beautiful,
Brittany Renee
Elite Makeup Designs
Wedding at a Glance
Bride and Groom: Elizabeth and Kent
Location: Franciscan Gardens
Photographer: Closer to Love
Makeup and hair artist for bride: Brittany Renee
Makeup for 8 bridesmaids: Brittany Renee — assisted by Elite Makeup Designs (EMD) hair stylist Lisa Erin for Bridesmaids Hair