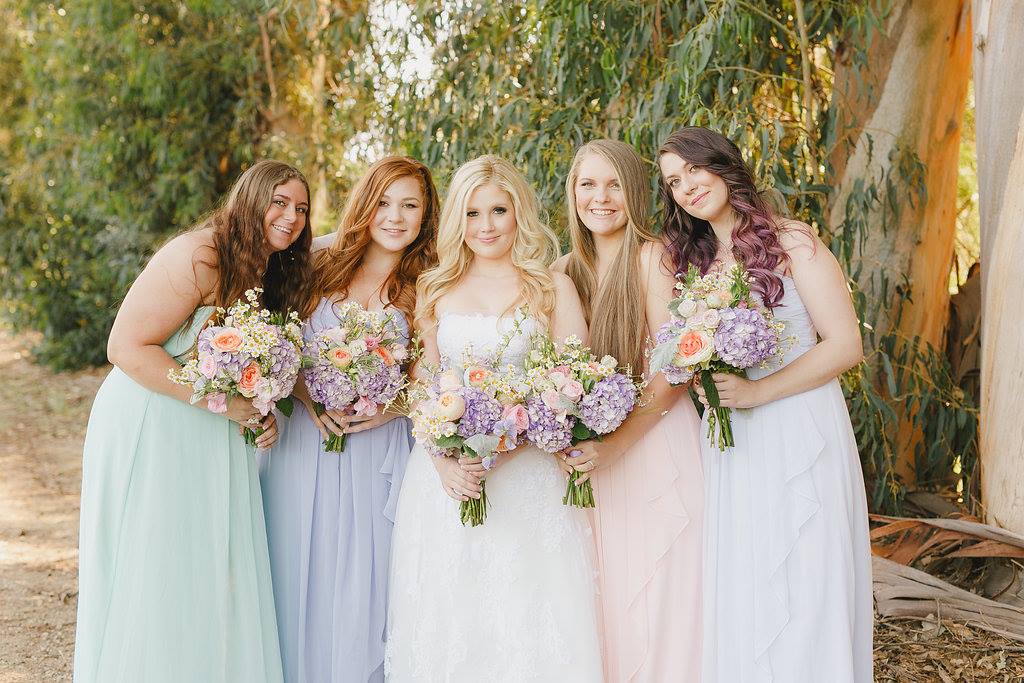 A couple of weeks ago I shared some engagement photos of a beautiful couple, Rebecca and TJ that I had the pleasure of doing hair and makeup for prior to their engagement shoot that took place in Orange County. After sharing their photos online, I had a bunch of people reach out and comment about how beautiful the photos were and how photogenic the couple was.
Today, I'm excited to share photos from their gorgeous wedding that took place at the Hartley Botanica in Somis, CA, which I had the pleasure of being the wedding makeup artist and hair stylist for. For those of you who haven't been to the Hartley Botanica, it is a beautiful place. When events are being held there, it is a wholesale nursery that sells fruit trees, vegetables, herbs, outdoor ornamentals, trees, shrubs, flowering vines, japanese maples, perenial flowers and more. When they use the space for weddings, there are two different gardens to choose from that are spectacular- if you are looking for a wedding venue in the area, I suggest you give them a look.
As you can see from Rebecca's wedding photos, she looked absolutely stunning on her wedding- just as she did during her engagement photo shoot. For this wedding, my team and I also had the opportunity to do the hair and makeup for all of Rebecca's bridesmaids, who were all a lot of fun to work with and be around.
I absolutely love how these wedding photos turned out- not only do they do a great job of capturing Rebecca and TJs love, but do a wonderful job of telling the story about the beautiful setting. Out of all of these photos that I'm sharing with you today my favorite is the black and white photo- it is so sweet and classic looking… I'm absolutely love it.
Am so very thankful to have been a part of Rebecca and TJs wedding- wishing them nothing but the best in love and marriage and hope our paths cross soon!
Life is Beautiful,
Brittany  Renee
Elite Makeup Designs