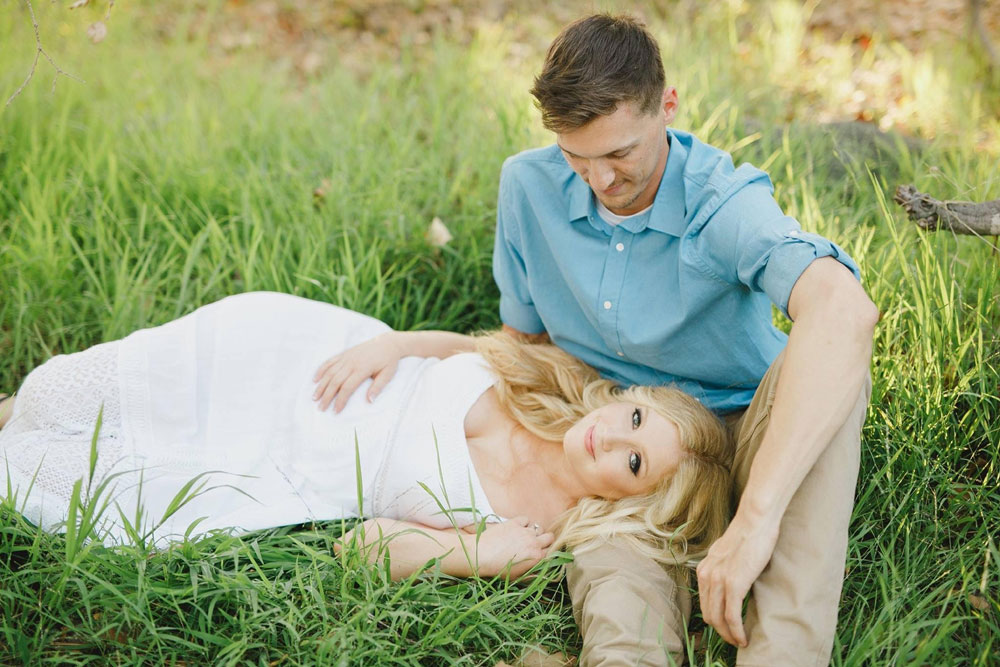 Very excited to share some engagement photos with you today from an engagement shoot I was the makeup artist and hair stylist for that took place in Orange County, CA.
The beautiful couple you see in the photos is Rebecca and her fiancé TJ and they are wonderful people.
Doing Rebecca's hair and makeup for her engagement shoot was a lot of fun and we instantly hit it off. Like many brides decide to do, Rebecca combined her wedding hair and makeup trial run with her engagement shoot (very smart idea) so that she could have gorgeous hair and makeup for her event that day.
I knew that Rebecca and I would get along after she first sat in my chair and the first thing she said to me was,"I LOVE MAKEUP!" This made me even more excited to work with her as usually when the client says something like this we end up doing something bold and fun.
The look Rebecca requested involved give her a black, purplish smoldering smokey eye with full thick lashes. Her wish was my command and she could not have pulled off this gorgeous makeup and full hair any better- as you can see from the photos she looked absolutely gorgeous.
I really enjoyed working with as she has an incredibly sweet, fun personality. As we got to chatting during her trial I found out she designs cakes and would be designing her own deserts and cake on her big day which I find to be SO AMAZING! Because I am a lover and stalker of gorgeous cakes I of course found her Instagram and was blown away by the incredible cakes and decor I saw. If you have a moment, you should check her out Instagram:@singersisterssweets ?
Enjoy these beautiful engagement photos of Rebecca and TJ and please let me know what you think!
Life is Beautiful,
Brittany Renee
Elite Makeup Designs
Photographer: Kristen Booth
+ View My Engagement Hair and Makeup Portfolio