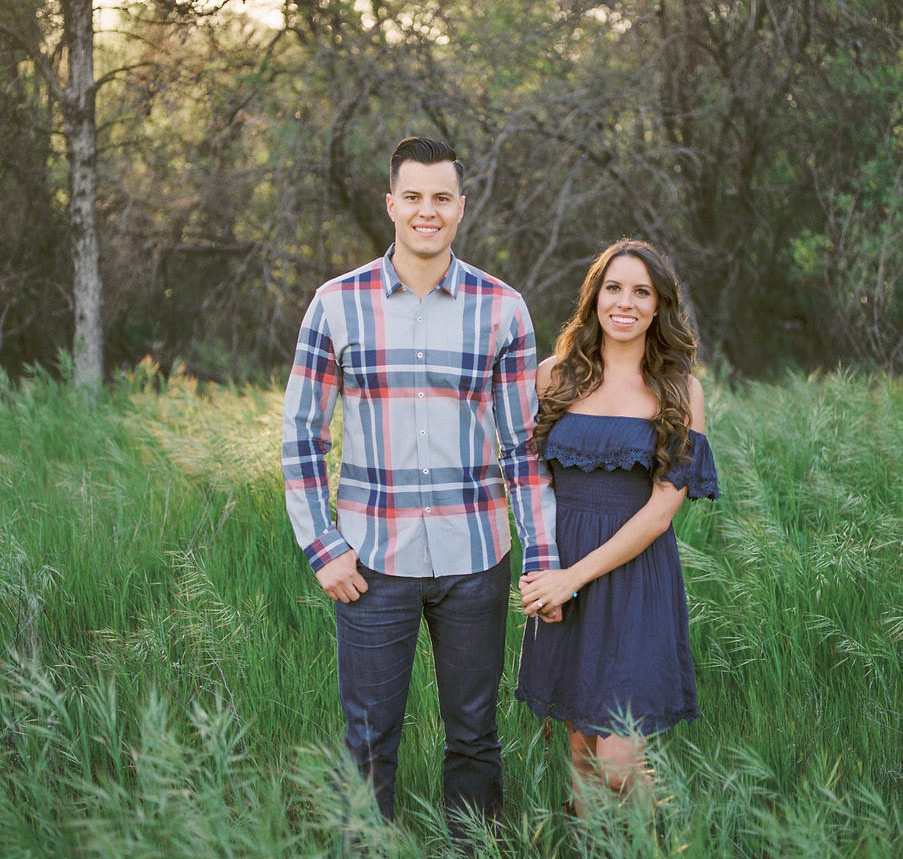 Really excited today to share these photos from an engagement photo shoot I was the makeup artist & hair stylist for. I'm especially excited not only because the photos are amazing, but because the beautiful couple in the photos, Dane and Michelle, are amazing people and friends of mine.
This engagement shoot took place at Paramount Ranch in Agoura Hills, CA, which is a really cool place not only because of the breathtaking scenery, but also because it is where a lot of old Western TV shows and movies were filmed. I've been the makeup artist and hair stylist for various weddings and engagement shoots that took place there in the past and it always serves as an amazing backdrop for a photo shoot.
As you can see from the photos, Dane and Michelle are a beautiful couple and their photos turned out amazing. Their photographer, Jillian Rose of Jillian Rose Photography did a fantastic job. I always make it a point to choose my favorite photo from every shoot I work on and this one is tough… If you forced me to choose just one, I'd have to say it is the photo below where Dane is holding Michelle. They both look great in that photo and I feel like it captures their love perfectly :)
I always love being the makeup artist and hair stylist for engagement shoots because it is the beginning of a wonderful journey for the couples that I work with and the photos are always so full of love and anticipation. I can't wait to be a part of Dane and Michelle's wedding- they really are an awesome couple and I'm grateful I get to be  part of it. Wishing them both all the best in preparing for what is going to be a spectacularly beautiful wedding day!
Life is Beautiful,
Brittany Renee
Elite Makeup Designs