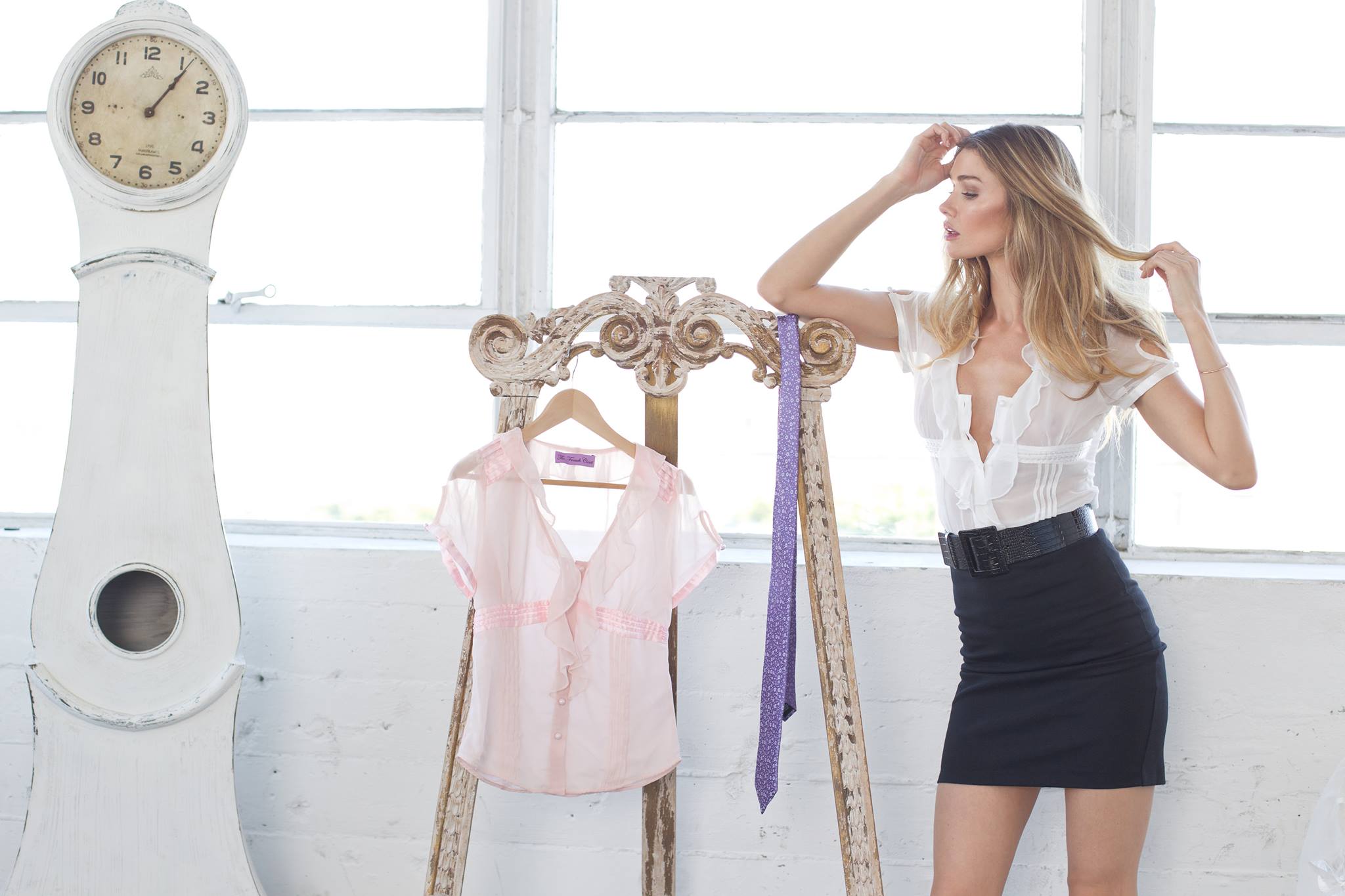 Very excited to share some photos from a fashion photo shoot I was the makeup artist and hairstylist for on  Jackie Johnson's brand new clothing line, The French Closet. As the name of the brand suggests, The French Closet is a French inspired clothing line created by Jackie and I absolutely love all of the pieces I've seen thus far. The clothes are super-cute, sexy and modern.
Jackie is a good friend of mine and is super-talented. She is a weathergirl for CBS, a philanthropist, a talented fashion designer, entrepreneur… She does it all and continues to be an inspiration for me.
The photo shoot for the photos you are about to see took place in a studio in Los Angeles, CA and was really a lot of fun because of the amazing people involved. It also didn't hurt that I love doing hair and makeup on fashion shoots and would love to do more work in that area.
The model in the photos is the beautiful Sara Mutch, who is a true pro that has modeled for magazines including Maxim magazine and Ocean magazine as well as Vogue, Cosmopolitan, and Elle. The photographer for the shoot was the talented Brittany Berggren, whom I have worked with many times in the past, including on photo shoots with Jackie.
It really was a pleasure to be the makeup artist for this awesome fashion shoot and I can't wait to see what the future brings for Jackie and The French Closet. From the clothes I've seen to the people involved and of course, Jackie's will to make things happen it is going to be a smashing success.
I am very proud of Jackie and wish her a huge amount of success with this new venture!
Stay Gorgeous,
Brittany Renee
Los Angeles Makeup Artist
Elite Makeup Designs