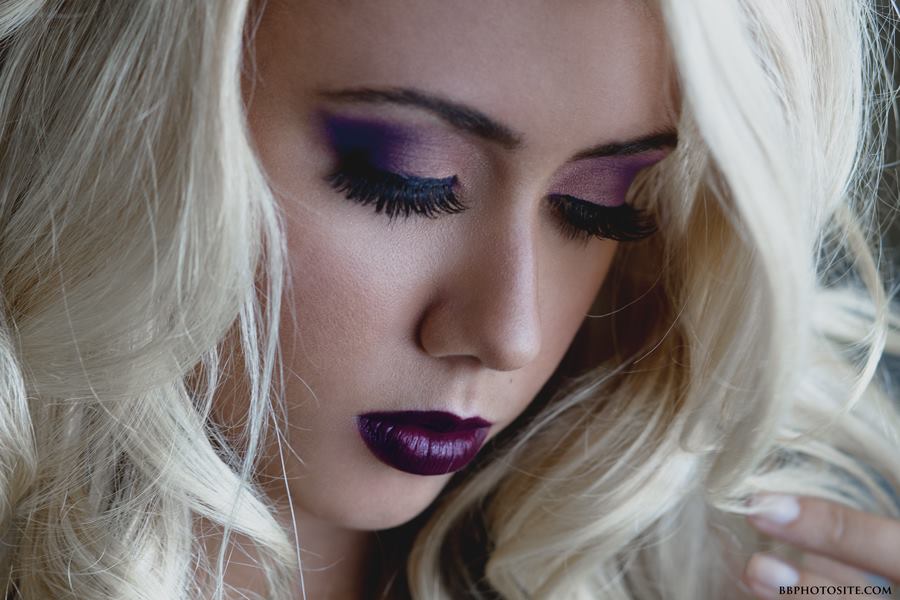 I was recently the makeup artist and hair stylist for a beauty photo shoot in Los Angeles with the gorgeous model Mariah Bevacqua. I worked on this shoot with an incredibly talented photographer Brittany Berggren who I have worked with many times in the past. I am always excited to work with Brittany as it seems like every time we work together we produce amazing work together. It truly is a great partnership. We've worked together on shoots with K-Cal9 meteorologist Jackie Johnson, former CBS correspondent Melissa McCarty and many others together.
Whenever she reaches out to do a hair and makeup for a photo shoot with her I get super excited. These photos turned out amazing. I've been working on my beauty and editorial portfolio lately as I'm currently in discussions with different makeup artist agencies and this photo shoot is a result of Mariah, Brittany and myself wanting to create beautiful images that would be a part of our portfolio's. As you can see from these photos Mariah is an incredibly beautiful model that is fantastic at what she does- I've watched her career closely over the years and let me tell you she is going to be a big time model if she chooses to do so.
Brittany, who is very creative has named these photos "Through my window". After every shoot and in every photo shoot recap that I do I always make it a point to choose my favorite photo. Per usual, I can't this time). Like a mother and father trying to choose their favorite child, I love them all equally as they all do a great job of showing off Mariah's hair and makeup look that I created for her.
I want to thank both Brittany and Mariah for being such great people to work with. It really is a blessing to work with such talented people and for that I couldn't be more thankful. Which of these is your favorite photo? Would love to hear from you! Thanks for reading!
Stay Gorgeous,
Brittany Renee
Los Angeles Beauty Makeup Artist & Hair Stylist
Elite Makeup Designs
View Our Hair and Makeup Portfolio